I've been into weight lifting for about 20 years now. I started when I was a teenager in high school mainly because my high school baseball coach and the school's weight lifting coach were the same person. Getting fitter and stronger was a necessary part of just getting better.
I grew to really love working out. I legitimately just felt better on days that I exercised. It also helped to have the testosterone of a teenager and young adult where really minimal training led to bigger biceps almost overnight!
But despite two decades of strength training, I never really got into the cycle of using supplements to enhance my training efforts. I didn't have any philosophical stance against supplementation, it just wasn't something I wanted to do for the extra money that I would use to spend on it. My main goal for exercise more about feeling good than about aesthetics, so why bother?
Fast forward to 2017, and I'm going through my stack of interesting papers about traumatic brain injury and neurodegenerative diseases when this guy shows up:
Creatine and Its Potential Therapeutic Value for Targeting Cellular Energy Impairment in Neurodegenerative Diseases
It's been well known that creatine provides performance enhancing benefits for sport and training by improving the ability for muscles to use energy. Thousands of studies generally support this effect on muscle [Source]. It is known.
Apparently creatine through it's action on cellular mitochondria has therapeutic potential to help the brain.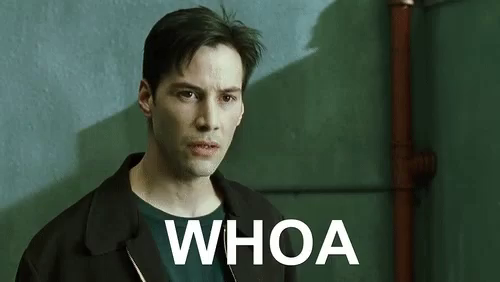 Therapeutic potential is cool and all, but lots of things have biological potential. Was there any supporting data that showed supplementing with creatine could affect the brain? If it could, then it's possible that just taking a cheap supplement like creatine could help with age related muscle loss on top off addressing some of the cognitive decline we all experience as we get older.
So what's out there?
Creatine appears to preserve cognition during periods of neurologic decline and neurolgic stress. A randomized trial of creatine vs placebo on healthy adults under laboratory controlled oxygen deprivation with some striking results. [Source] While the placebro group tanked across multiple cognitive tests with oxygen deprivation, the creatine group not only showed reduced decline, but actually showed slight improvement in 2 domans of cognition.
Creatine supplementation has also shown an ability to mitigate some of the cognitive effects of sleep deprivation, bipolar depression, and possibly traumatic brain injury. While creatine has shown promise in animal models of Parkinson's Disease, it has been largely ineffective in improving quality of life in patient's with PD.
But what about healthy individuals? The results get a little more fuzzy here. Studies have shown improved cognitive performance in healthy vegetarians and healthy aging populations, but results in healthy young adults were unremarkable.
So it looks like creatine has good upside for helping the brain during metabolic distress or metabolic decline, but young healthy people has slight or no difference.
N=1 with Dr. Chung
So that brings us to our current experiment. Being creatine ignorant all my life, I wanted to see what kind of physical, mental, and cognitive effects we might have by just taking 8 grams per day.
Here are some baseline physical numbers:
Weight 185 lbs
Bench Press: 225 lbs
Back Squat: Recent 310 lbs, lifetime 315 lbs
Deadlift: Recent 365, lifetime 400 lbs
For cognitive testing, I used a platform that we test in our office called Cambridge Brain Sciences and an app called Brain EQ.
Brain EQ:
Cambridge Brain Science Tests
Mostly pretty average scores. Though taking these tests are humbling and make you feel like an idiot frequently.
In particular, I didn't feel great about my spatial processing and my memory scores. No matter who you are, it never feels good to be on the bottom end of the bell curve, even if that curve is still average.
So we had our baselines and now we did our creatine protocol.
I basically took 8 grams per day of Metagenics Creatine Monohydrate.
Kept my workouts and diet the same and I intentionally avoided any cognitive training to avoid a practice effect from baseline to followup. No other interventions done for roughly 4 weeks.
Results
Alright, so let's see what happened.
Physical Numbers:
Weight: 192 lbs
Bench Press: 235 lbs (10 lb increase)
Back Squat: 325 lbs (10 lb increase)
Deadlift: 365 lbs (no change)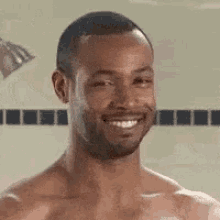 How about the cognitive scores?
BrainEQ: Mostly unchanged. My reaction time and speed on rapid scanning improved slightly, but I did worse on other scores.
Cambridge Brain Sciences: Improved on 7 scores with 2 being a lot better. Did slightly worse on 5 scores.
The scores that improved the most naturally came from the tests I did worst on.
So What Does It All Mean?
Overall, most of the cognitive scores seemed to be the same. Many scores improved and some decreased but only one score appeared to show a statistically significant difference.
The scores that seemed to improve the most happened in the tests that I did poorer than expected so there was room for a regression to the mean.
My physical strength numbers were substantially better and I can only really attribute creating to the change. I've tried maxing out my back squat numerous times in the past 3 years, getting over 315 has always seemed like it was really out of reach.
Overall it looks like my short experience with creatine fits with what's in the scientific literature so far
Being someone who is mostly cognitively normal, the literature seems to show that creatine doesn't really change much in terms of cognitive scores.
However, in conditions of increased mental stress or potential nutrient deficiency, creatine seems to have the ability to buffer the cognitive decline in stressful brain states.
This might include:
Traumatic brain injury
Aging
Sleep deprivation
Post-exercise/exertion fatigue
Since creatine doesn't appear to have much downside in patients with healthy kidneys, there seems to be a space where taking a daily dose of 5-8g/day can have some benefit in building the storage and availability of creatine for stressful events.
Final Thoughts
Some final thoughts. Overall I felt really strong and pretty good mentally during the experiment. However, it may be coincidental or not, I did have some digestive unrest and my bowel movements were noticeably decreased.
I'll run the experiment again under similar conditions and again with high fiber plant heavy diet and see if this offsets some of those digestive effects.